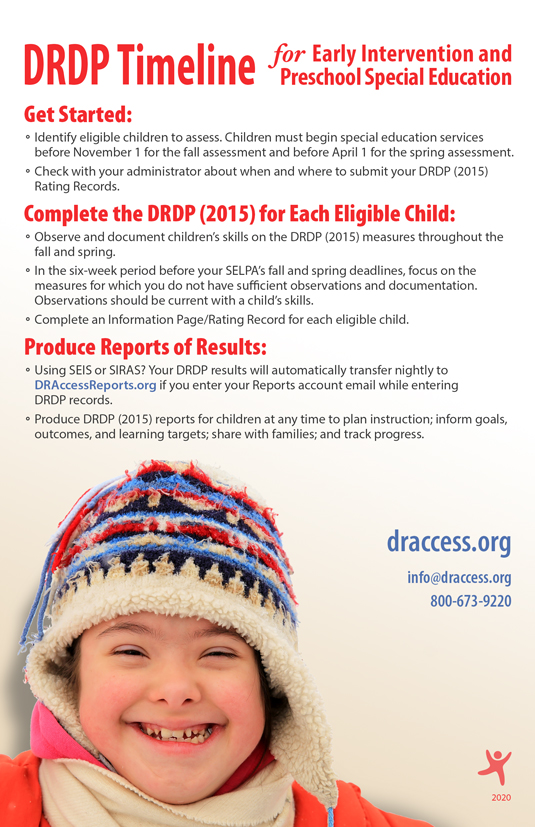 New postcard outlining DRDP Timeline for Early Intervention and Preschool Special Education.

Get Started:
Identify eligible children to assess. Children must begin special education services before November 1 for the fall assessment and before April 1 for the spring assessment.
Check with your administrator about when and where to submit your DRDP (2015) Rating Records.