DRDP Timeline for Early Intervention and Preschool Special Education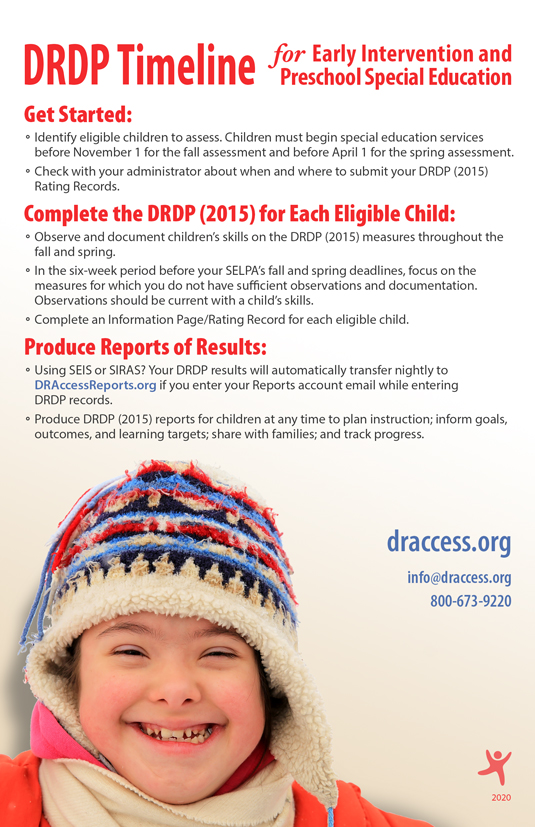 Get Started:
Identify eligible children to assess. Children must begin special education services before November 1 for the fall assessment and before April 1 for the spring assessment.
Check with your administrator about when and where to submit your DRDP (2015) Rating Records.
Complete the DRDP (2015) for Each Eligible Child:
Observe and document children's skills on the DRDP (2015) measures throughout the fall and spring.
In the six-week period before your SELPA's fall and spring deadlines, focus on the measures for which you do not have sufficient observations and documentation. Observations should be current with a child's skills.
Complete an Information Page/Rating Record for each eligible child.
Produce Reports of Results:
Using SEIS or SIRAS? Your DRDP results will automatically transfer nightly to DRAccessReports.org if you enter your Reports account email while entering DRDP records.
Produce DRDP (2015) reports for children at any time to plan instruction; inform goals, outcomes, and learning targets; share with families; and track progress.