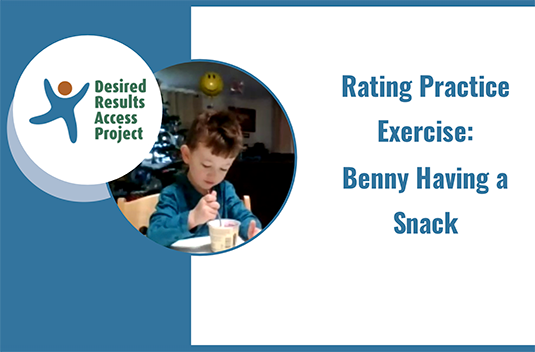 The California Department of Education, Special Education Division requires training for all early childhood special educators who assess children with the DRDP. Please complete this year's course, "Benny Having a Snack," if you have not already done so.
Here's what you need to know:
Make sure your account is active in DR Access Learn
If you completed the course, "Using the DRDP (2015) for Special Education," you are automatically registered in this course.
This is a short course, so you should be able to complete it in one sitting but you can always leave the course and come back to where you left off.
If you have completed this course, congratulations! You are set until the fall.
Questions? Contact us at info@draccess.org or 1-800-673-9220.