To kick off our spring online course, Using DR Access Reports, we are giving away a variety of prizes to DRAccessReports.org account holders!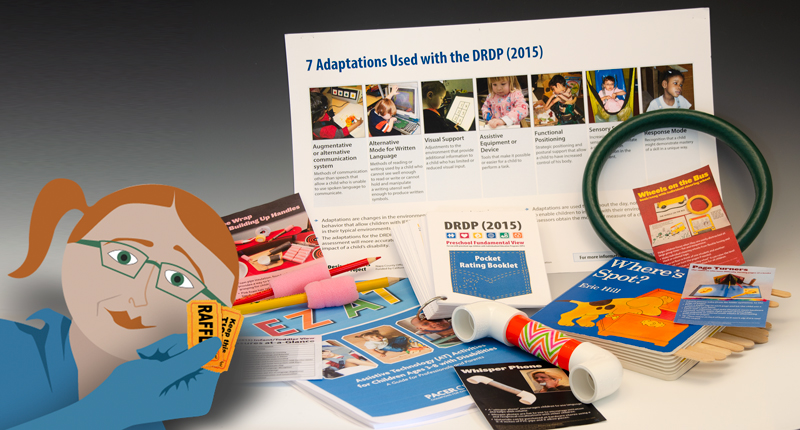 Prizes include DRDP (2015) Manuals, Pocket Rating Booklets, Adaptations Posters, Whisper Phones, Wheels on the Bus play steering wheels, books adapted with page turners, pencils adapted with foam holders to improve hand grip, and more!
An account in DR Access Reports is required to take the course, which is launching on April 6th.
Create or confirm your account today at: DRAccessReports.org.
We will draw 24 winners on March 13th, 2020.
Need help creating your account? Instructions and a brief tutorial can also be found at the link above.